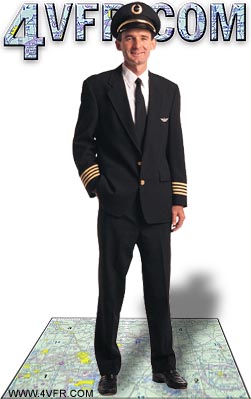 We Help You Pass
Our free online study guide really works. You can study for your FAA private pilot ground school exam right now. For more info about the 4VFR.COM project, click here. You can find a daily update log here.

Live ATC Audio Streams
Tune into live air traffic control frequencies from North America. This feature requires Real player. Start listening to ATC now!

Reference Library
Our glossary lists and databases have grown quickly. I am working to create an on-line reference library to tie together all the loose ends. You can check out what is currently available in the library

FAA Practice Exam - New!
Introducing our newly enhanced practice exam. Now with figures!. Take a test a day for a week, and I guarantee you will do better on your exam. Get Started Now!

Show your support for 4VFR.COM - Link us. Bookmark us. Tell your mother about us. Press CTRL-D to bookmark this site now!. Check out one of our proposed T-Shirt Designs.

Feature Article: River Flying with Steep Turns

On some subsequent lesson, it is well to select an upwind track along a very S shaped course. By flying upwind the relative ground speed can be reduced with no reduction in airspeed. This permits relatively steep turns. Any gain in altitude during a steep turn has a dramatic effect on airspeed and can precipitate an accelerated stall. I advocate applying full power during these turns and strict supervision to prevent altitude gain. On completion of the turn the power is again reduced to cruise. I often give the student an emergency which results in an off-airport landing. I have found this particular flight a good student confidence builder.